The Best In British Jazz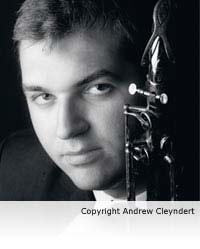 Appears on
Simon Spillett
Simon Spillett was voted "Rising Star" in the 2007 BBC Jazz Awards and is a powerful and dynamic saxophonist, often said to recall the late, great Tubby Hayes. He has worked with a veritable who's who of British Jazz including Sir John Dankworth, Bobby Wellins, Danny Moss, Alan Barnes and Tina May among many others.
A regular performer at major festivals such as Brecon and a popular guest across the UK jazz scene, Simon leads his quartet featuring pianist John Critchinson, bassist Andy Cleyndert and drummer Martin Drew on his debut album for Woodville "Introducing Simon Spillett" (WVCD 117), voted BBC Music Magazine's Jazz Choice in June 2007.
Simon's second Woodville album "Sienna Red", featuring drummer Spike Wells, is due for release early in 2008 and features music by Tubby Hayes, Clark Terry, Sonny Rollins and Lalo Schifrin.