The Best In British Jazz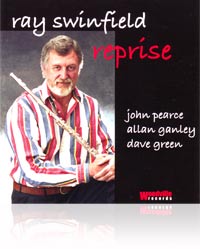 Price £10 inc. postage
Personnel
Recorded at Wave Studios, 25th / 26th September 1983
Reprise
Ray Swinfield
Details
Reviews
I reviewed most of the music collected here in JJI, March, 1985. I enthused about it, later making it one of my Records of the Year, and the passing of the years has done nothing to change my mind, other than to think it even better now than then.
Richard Palmer, Jazz Journal International
Reviews
This is a cracking album, thoroughly recommended.
Geoff Burdett, Crescendo and Jazz Music